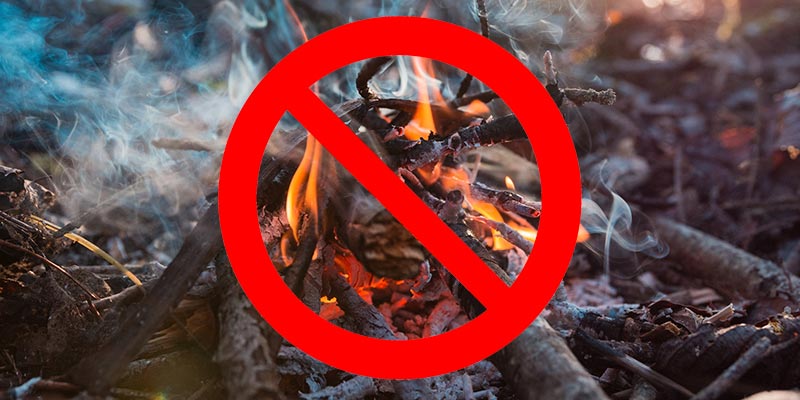 Total Fire Ban in Effect
A county-wide total fire ban is in effect, effective immediately. No burning of any kind is allowed.
Report illegal fires
If you see someone burning please call 911 or the Fire Chief at 705-448-2981 x428.
Coverage, restrictions and exceptions
The following is a summary of restrictions that are in place during this fire ban:
All open burn permits are suspended.
No fireworks are allowed.
No open air fires, not even for cooking or warmth. Campfires are not allowed.
Portable stoves must use liquid or gas fuel and have a shutoff valve.
Propane BBQs are allowed. Charcoal BBQs are not allowed.
Outdoor wood burning stoves or furnaces are permitted.